If you have submitted a Research Tissue Bank (RTB) application form and not had confirmation of this application in 1 week, please contact PREDICT-Meso@glasgow.ac.uk
The PREDICT-Meso Research Tissue Bank (RTB) is a REC approved (21/WS/011) central repository for mesothelioma tissue samples, images and data collected via PREDICT-Meso associated studies. The RTB will function as the central point for Network researchers requesting access to these tissues and data, and oversee the release and transfer of samples, as directed by expert peer review provided by the PREDICT-Meso Tissue & Data Board (TDB).
The PREDICT-Meso RTB will collect, store and share samples and data for PREDICT-Meso Network related activities including:
research-specific samples and data collected prospectively for PREDICT-Meso studies, which will have their own study-specific REC covering all activities in that study
surplus tissues at designated sites, as per current practice by NHSGCC biorepository and MesobanK
unconsented surplus tissue from pathology service diagnostic tissue archives in line with MRC and HTA guidelines on use of existing holdings
Tissue: predominantly Formalin Fixed Paraffin Embedded (FFPE) Blocks but approvals in place for Fresh Frozen (FF) tissues, as required
Blood and blood products (e.g. plasma, serum, buffy coats)
Surplus Pleural Fluid Samples
Tissue Products (e.g. DNA, RNA, Protein)
Exhaled Breath Volatile Organic Compounds (VOCs)
Imaging Data, e.g. MRI, CT, X-ray
Key data will be captured and stored for all samples banked, including demographics, the sampling procedure used, associated clinical measurements, imaging reports and laboratory results, outcomes including survival and response to therapy.
Data packages comprised of core metrics will accompany all shared tissues provided. These can be modified on request, subject to availability and any additional costs incurred.
Confidentiality and Security
Any data or tissue subsequently transferred to a researcher will not contain patient identifiable data but will be 'linked anonymised' via a PREDICT-Meso RTB biobank number. It will not be possible for any researcher to identify the donor from this biobank number.
The PREDICT-Meso RTB adheres to the principles of the Data Protection Act and other UK guidance associated with handling data. All information within the Biorepository is managed and processed using NHS systems only. All Biorepository information is only stored on NHS data servers within the NHS IT firewall.
Clinical and Research Governance
As a satellite research tissue bank, under the governance of the NHSGGC Biorepository, we aim to acquire, bank and transfer tissue and data to end research users without the need for further REC approval for specific research project. We will have robust governance arrangements and an established access process and policies in place, supported by NHSGGC Biorepository.
The key principles, governance, collection and access policies and procedures associated with the PREDICT-Meso RTB are outlined in the "PREDICT-Meso Research Tissue Bank: Governance, Collection and Access Policy" which can be requested from the PREDICT-Meso Project Manager, PREDICT-Meso@glasgow.ac.uk
What types of research may be undertaken?
The research may be basic, applied, clinical medicine, drug discovery and development, translational medicine, pharmacology, and diagnostics. The main purpose of any subsequent research will be to develop a greater understanding of the pathogenesis of disease, develop new tests to identify and monitor disease, and develop new ways to diagnose, prevent, treat, or even cure disease.
Research end users that wish access to stored samples or to request a new collection will be from within the PREDICT-Meso Network. If the requestors are not Network members, they will be asked to join the Network and to collaboratively share any downstream findings with the Network in line with their own/funder embargos.
Institutions outside the UK and EU may access samples/data by formally joining the PREDICT-Meso Network (or collaborating with Network members) and submitting a formal application to access samples/data. To access tissues, these organisations must demonstrate that they adhere to best practices and ethical principles associated with handling and use of human tissue samples in research.
Commercial companies may apply to access the samples and data held in the RTB for research projects that demonstate benefits to patients or advancing research.
The formal access process for tissues and associated data is considered by application with review and approval by the PREDICT-Meso TDB.
Requests for access to tissue and data will be assessed on the following criteria:
Availability of samples and data
Proposed project's adherence with formal ethical and other approvals and patients' authorisation for use of data and samples
Scientific value and public interest
Appropriate research infrastructure in place to make best use and tissue/data availability
A Material and Data Transfer Agreement (MDTA) which sets out the obligations of the research end user, how the samples may be used etc, must be in place before samples are released.
Basic costs, where appropriate, in relation to activity associated with acquisition, processing, storage, data gathering and transfer of samples of additional tissue, that fall under the PREDICT-Meso Network are covered by the Network budget, which includes NHSGGC biorepository staff time buy out. For requests out with funded PREDICT-Meso activities, costs will be recovered from the applicants by NHSGGC Biorepository as per their usual practice, using their current costing model, (AcoRD). In addition, there may be cost recovery for data packages (this will be assessed on a per application basis).
Policy for feedback of research specific findings
Researchers who receive samples or data will be required to provide the PREDICT-Meso RTB with a fully documented electronic copy of the final dataset and analytical programs. The return of research data will ensure there is no repetition of analyses and may contribute to a central repository of research data, therefore cumulatively adding value to the tissue bank. These results will be communicated to the whole of the Network and could be used to inform the design of further experiments performed within Network. In this way, external analyses, by researchers with additional expertise, will maximise the yield of data gathered from the stored tissue samples to better inform the overall understanding of MPM.
Other Policies and Considerations
Use of samples and data will be restricted to projects that are aimed to improve the understanding of the pathogenesis and treatment of mesothelioma and related diseases.
Conditions of access will include acknowledgment of PREDICT-Meso in publications to allow for tracking of scientific accomplishments made possible by the availability of specimens and data .
Results generated using PREDICT-Meso RTB samples will be collated via the PREDICT-Meso Network and distributed in a number of ways including: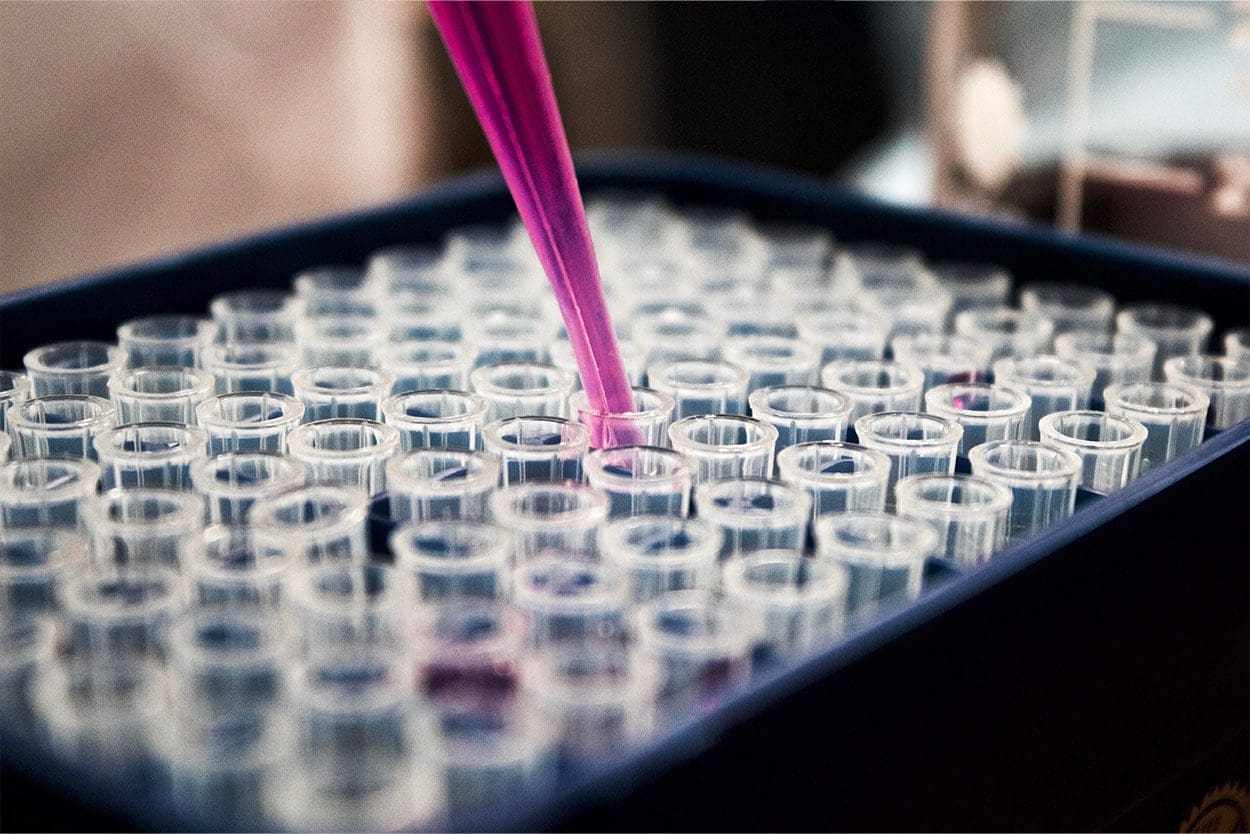 discussion within the Network and associated research groups
presentation at local, national and international scientific meetings
publication within peer reviewed clinical and scientific journals
publication on the PREDICT-Meso Website
preparation of preliminary (pilot) data to support future funding applications
If you have filled out and sent an RTB form and not had confirmation of this application in 1 week, please contact PREDICT-Meso@glasgow.ac.uk
PREDICT-Meso Research Tissue Bank (PREDICT-Meso RTB) Application form
"*" indicates required fields
If you have filled out and sent an RTB form and not had confirmation of this application in 1 week, please contact PREDICT-Meso@glasgow.ac.uk